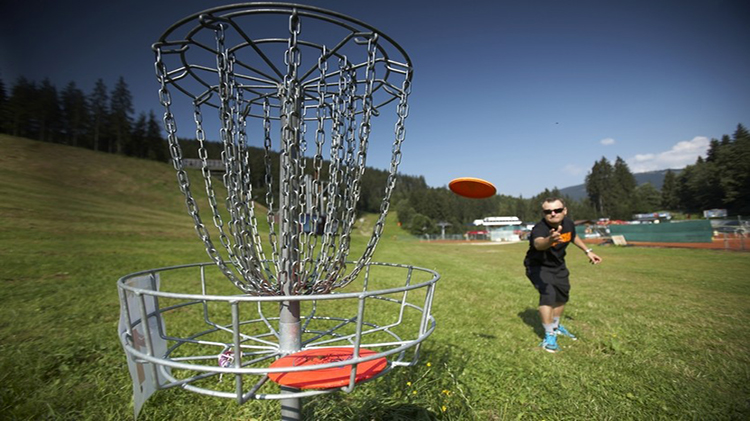 Rolling Hills Golf Course - Marconi Road Baumholder 55774 Google Map
Grab a team, pick up a Frisbee and play a round on one of the longest and hardest courses in Germany!
Disc golf is played much like traditional golf but instead of a ball and clubs, players use a Frisbee. The object of the game is to complete each hole in the fewest throws possible. 
Cost
Prices
Adults: $7
Youth, 17 and under: $5

Day Pass
Adult: $15
Youth, 17 and under: $11

Disc Rental: $7 for 3 discs