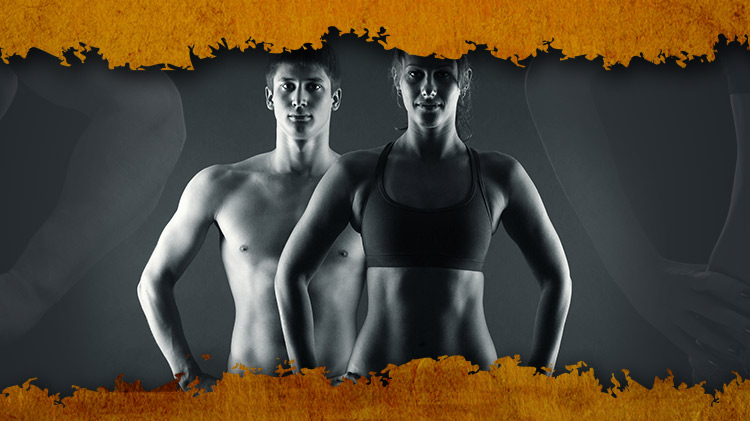 Date: May 23, 9:15 a.m. - 10:15 a.m.
Mountaineer Fitness Center - Avenue C Baumholder 55774 Google Map
Take part in this excellent circuit training If you want to improve your fitness level, this class will introduce great ways to get results from your workouts. Staying fit and in shape is easy when you have the opportunity at your fingertips!

"Circuit Training" is a total body fitness program that provides you with a complete cardio and muscular endurance workout that takes only 30-40 minutes to complete. It is a combination of muscular endurance and cardiovascular exercises that work all major muscle groups and can help each individual burn up to 500 calories per workout! Also included in this circuit are proper warm-up and cool-down procedures that will ensure proper preventative measures are being taken in relation to injuries, soreness, recovery time and overall fitness progression.
When utilizing this fitness program, keep in mind the 3 core aspects: The Fitness portion, The "ME" diet portion, & The Wellness portion.
Fitness Portion:
Includes:
The philosophy behind circuit training
Proper Warm up / Cool down instructions
Guidance on form, technique, and breathing
Specialized endurance training
Info on how to gauge your progress & track your heart rate
Self-motivation techniques
The"ME DIET" Portion 
"Starting the journey to a healthier YOU!"
Includes:
Complete instruction on how to chart your calorie consumption.
Info on Daily Calorie Budget
Info on portions
Healthy Food Choices
Week by week guidelines for success
Helps you build a 4-week chart that shows in detail your individual diet, excesses/deficiencies, and overall calorie intake.
The program allows you to take control of your diet so healthy eating and smart choices can become part of your individual lifestyle.
The Wellness Portion:
The Wellness portion of this program comes with an individualized "Self-Responsibility" chart that provides the proper information, wellness exercises, and guidelines needed so an individual can begin to "Take a more active role in their own physical, mental, and emotional healing process"!
Includes:
Creating a "Sacred Space" in your home
Creating an individualized comfort list
Finding a non-electric hobby
Reading
Family time
Volunteering
Wellness breathing exercises
Guided imagery exercises
Balance & flexibility circuit
Registration Info
To sign-up, contact the Fitness Coordinator at Hall of Champions Fitness Center.
DSN: (314)531-2836 
Commercial: +49 (0)611-143-531-2836
Mountaineer Fitness Center
Smith Barracks, Bldg. 8220
DSN: (314)485-7418
Commercial: +49 (0)6783-6-7418
Contact