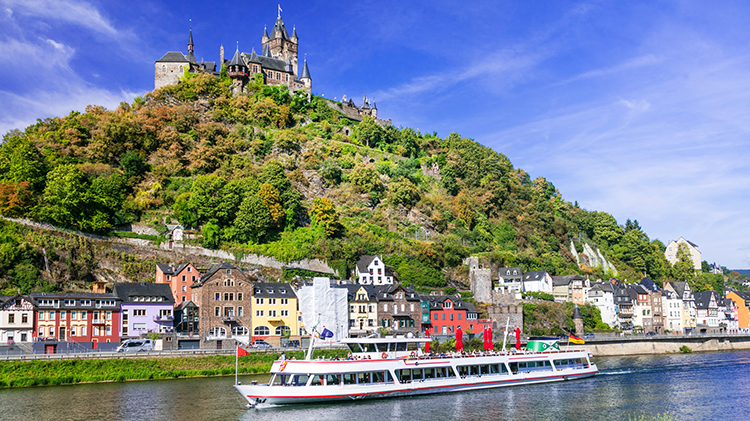 Date: Aug 15 2020, 9 a.m. - 6 p.m.
Baumholder Outdoor Recreation - Smith Barracks Bldg. 8167 Baumholder 55774 Google Map
Let Baumholder ODR take you on an amazing cruise of the Rhine River Valley.
One of Germany's UNESCO World Heritage sites starting off in Bingen and traveling up the Rhine River through forested hills, rugged cliffs, and terraced vineyards as it winds its way through some of the country's most dramatic landscapes.
Relax while on this scenic waterway passing medieval castles and charming half-timbered villages along the way.
We will end our boat ride in the village of Sankt Goarshausen where you will have a chance to walk around and even check out the Castle.
Don't wait contact Baumholder ODR today.
Contact
Military DSN Tel:

(314)531-3401