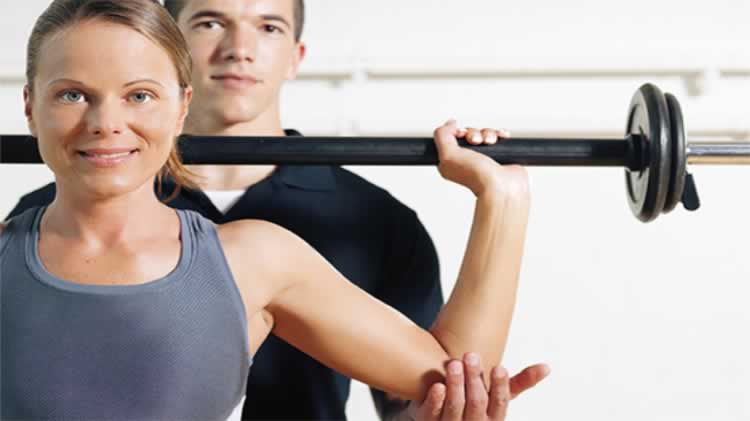 Personal Trainer Services Available
Mountaineer Fitness Center - Avenue C Baumholder 55774 Google Map
Are you loosing motivation and drive to get fit? Let one of our personal trainers motivate you to obtain your fitness goals. Make that lifestyle change you've been trying to achieve and let them educate you about healthy habits' such as eating right, exercising, resting, stretching, recovery techniques, etc. You can learn the rules and techniques for staying safe while getting fit all by signing up today.
Get help with...
Fat loss
Muscle gain
Stress reduction
Yoga instruction
Sports training
Overall Conditioning
Strength, endurance, and speed training
Our Personal trainer specializes in:
Strength training (machine and free weight)
Prenatal fitness
Fitness with baby & toddler
Weight loss & body toning
Running (speed and endurance coaching)
Functional fitness
Flexibility and coordination training
IFBB/NAC Bikini Competition coaching
Contact us today and we will offer you a FREE initial consultation in order to determine your needs and overall goals. Appointment required.
Cost
Prices vary per training.
Registration Info
For more details about services or to sign up, contact either the Mountaineer Fitness Center or the Rolling Hills Spa and Wellness Center:
Mountaineer Fitness Center
Smith Barracks, Bldg. 8220
DSN: (314)485-7418
Commercial:+49 (0)6783-6-7418